of protected natural forest
of estimated CO2e reduction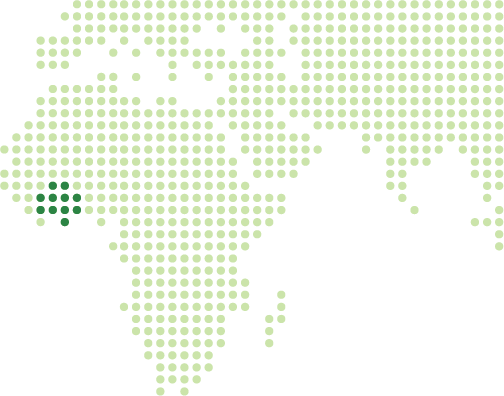 THE REGION AND THE COMMUNITIES
Tanoé-Ehy Reserve is home to various unique and endangered species, including three endemic primate subspecies considered critically threatened by the IUCN
It's one of the largest remaining tracks of rainforest in the Ivory Coast, at risk of deforestation due to illegal logging. Without decisive action, its consequences will extend beyond environmental loss, affecting millions of smallholder farmers who depend on the country's agricultural economy.
The aim of this project is to protect 10,542.8 hectares of forest from deforestation by avoiding predicted 5,790 ha of deforestation, while contributing to empower local women in the sustainable management of forests.
Over its 30-year period of project lifetime, the project actively develops economically self-sustaining programs that will allow an estimated emission reduction of 1,600.000 tCO2e, according to the pre-feasibility study.
The project is carried out with the support and in coordination of CIDR Pamiga and CSRS, both local on-site organizations.
With a strong gender perspective in all its activities, the project empowers rural communities through the distribution of 40% of net income from the carbon credit generation and sale.
POSITIVE OUTCOMES
Project activities and goals
Strengthening their roles as the
local indigenous knowledge holders

in the sustainable management of forests
Through the income from the carbon credits crosscutting, project activities will be implemented in four scopes:
WOMEN EMPOWERMENT
Providing local women entrepreneurs within the project with viable and accesible finance options to help support them in investing activities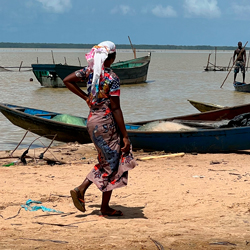 ALTERNATIVE LIVELIHOODS
Support and guidance to strengthen producer associations and enterprises, with a focus on women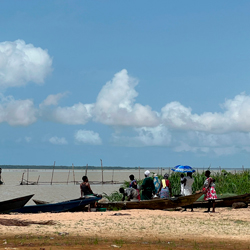 CLIMATE CHANGE AWARENESS
Develop and implement a communication campaign among women and men within the pressure of deforestation and climate change, to highlight the importance of the conservation of the reserve
CAPACITY BUILDING
Undertake capacity building workshops to train experts, women and men extension workers and community members on more efficient processing and storage techniques and cultivation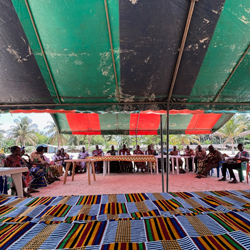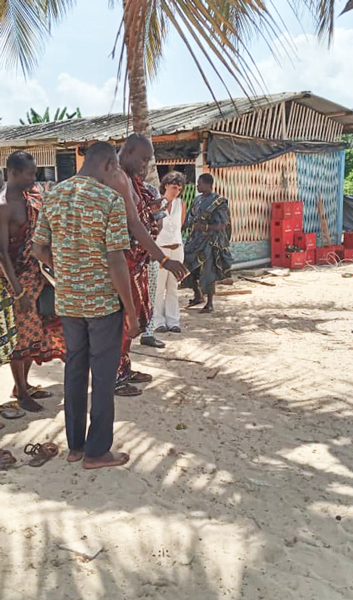 PROJECT CYCLE
REDD+ Fôret des Marais Tanoé-Ehy
Tanoé Reserve forest is

home

to…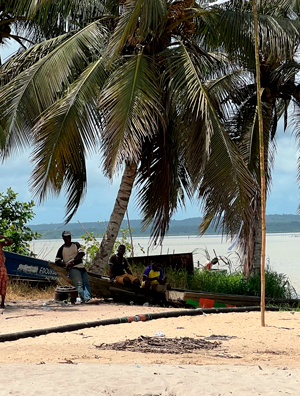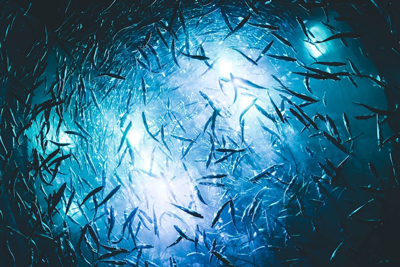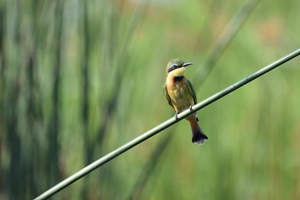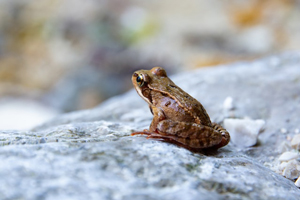 A
glimpse

into the inner workings of the project