Involved in the development
Period of project durability
THE REGION AND THE COMMUNITIES
For generations, the people of the Casamance and Siné-Saloum regions in Senegal have

relied on fishing and shellfish gathering to sustain their way of life
The area is an essential source of livelihood for the local communities. Mangroves play a crucial role in the region's unique ecosystem, supporting and providing habitat to a diverse and rich range of wildlife.
Together with the local communities, the project actively reforests and conserves the mangrove in the region, while building capacities within the individuals in order to ensure a solid foundation for their livelihoods.
The project has a 30 year scope and aims to provide, through carbon credits, a financial tool for investing in sustainable development.
By contributing to climate change mitigation and adaptation, the project ensures the preservation of the mangrove ecosystem while benefiting the local communities.
POSITIVE OUTCOMES
Project activities and goals
SOCIAL IMPACT THANKS TO CAPACITY BUILDING
Building capacities for the sustainable use of land resources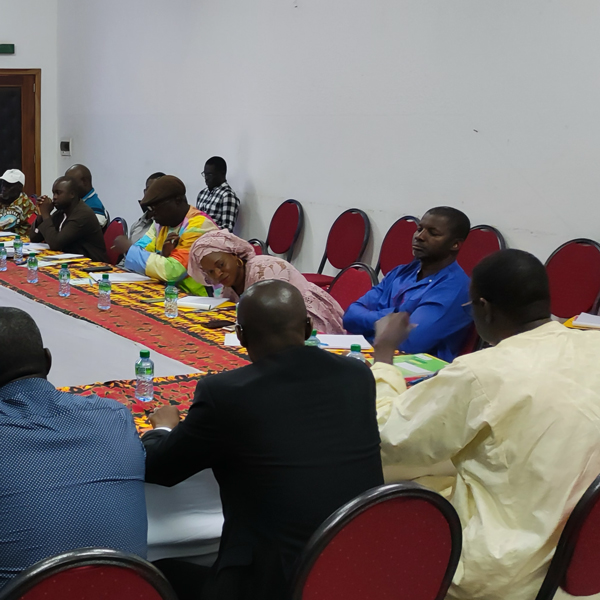 THE ORIGIN, A TRUE STORY
It's time we give back
Almost fifteen years ago, Tobor village, located near the Casamance river, began to experience a food supply shortcut.
In a meeting with the village leaders, Arthur Coly, a village elder, exposed that mangrove deforestation was directly affecting food sources.
Together with three committed young men, Albert Seydi, Moustapha Sané, and Joseph Thiago, Arthur Coly started planting mangrove seeds in deforested areas.
ABC Mangrove Restoration Senegal
project partners
The structural diversity of mangrove roots and its strategic situation in between land and sea gives them a crucial role: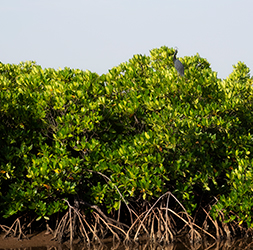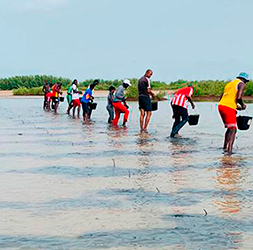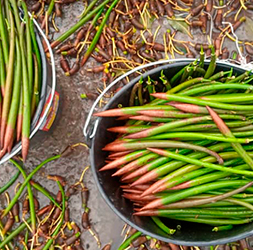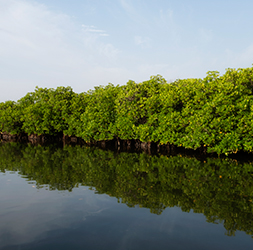 ALLCOT BLUE CARBON MANGROVE RESTORATION SENEGAL
Latest news and activities
MANGROVE PLANTATION AND GROWTH
The project protects the richness and diversity of wildlife in the region
and ensures the continuity of the

local communities' way of life
Two mangrove plantation have already been carried out in the area, showing continuos growth and progress.
An image worth
a thousand words
ABC Mangrove Restoration Senegal
in the media
A project to reforest 2,000 hectares of mangroves in Saloum and Casamance
PUBLISHED BY AGENCE DE PRESSE SÉNÉGALAISE
The project plans to reforest 2,000 hectares of mangrove in the Saloum delta and Casamance this year to revive this ecosystem and help improve living conditions for the local population.